Day 2 :
Keynote Forum
American Humane Association , USA
Time : 09:00-09:25
Biography:
Dr. Robin Ganzert is the President and CEO of American Humane Association, the oldest national humane organization in the United States. A frequent media commentator, she has appeared in the New York Times, Today Show, CNN, BBC, NPR, USA Today, and Fox and Friends. She is the author of the new book Animal Stars, and has published opinion pieces on FoxNews.com, The Hill, and trade publications. Her recent research was presented in the Annual Review of Animal Biosciences.
Abstract:
A new medical model is predicated on a meaningful commitment by both medical and veterinary researchers to work cooperatively together to address disease and disorders in humans and animals – evaluating genetic and environmental risk factors, sensitive diagnostic indicators and novel therapies. While this approach is unique in some respects, the pursuit of such a medical model requires humane, ethical principles to ensure success. American Humane Association's Animal Welfare Research Institute has identified multiple diseases and disorders that afflict both animals and children, to include cancer, diabetes, respiratory syncytial virus, asthma, food borne illnesses, obesity, neurological disorders and tuberculosis. We have sought innovative collaborations whereby genetic, nutritional and environmental factors might be identified. However, leveraging of expertise of scientists working with companion animals, farm animals and wildlife is essential to optimize the health and welfare of both animals and humans. Society stands on the precipice of change, as the ability to sequence and study the genomes of humans and animals is dramatically altering how scientists and doctors study and treat disease and disorders. Medical breakthroughs stemming from a deeper understanding of our genomic blueprint – and the blueprints of other species – have created a watershed moment for genomic medicine. Advances in the ability to identify and functionally interpret changes in the genetic blueprint of humans and their animal companions have already begun to radically change the practice of medicine for all species.
Keynote Forum
University of Bradford, United Kingdom
Time : 09:25-09:50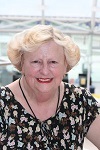 Biography:
Professor Anderson completed her PhD at the University of Manchester, UK in the Faculty of Medicine. She is the Established Chair in Biomedical Sciences at the University of Bradford. She has published more than 450 papers, 8 books, successfully supervised 30 PhD students, has an Hirsch factor of 51. She is Editor –in- Chief of a Book Series for the Royal Society of Chemistry and is Consultant to many International Organisations, such as the World Health Organisation/ International Programme of Chemical Safety.
Abstract:
Tea catechin epigallocatechin-3-gallate (EGCG), and other polyphenols such as theaflavins are increasingly proving useful as chemopreventives in a number of human cancers, and can also affect normal cells. The polyphenols in tea are known to have antioxidant properties that can quench free radical species, and also pro-oxidant activities that appear to be responsible for the induction of apoptosis in tumour cells. The bioavailability of these natural compounds is an important factor that determines their efficacy. Nanoparticle-mediated delivery techniques of EGCG and theaflavins have been found to improve their bioavailability to a level that could benefit their effectiveness as chemopreventives. The present study was conducted to compare the effects of theaflavins and EGCG, when used in the bulk form and in the biopolymer (polylactide-co-glycolide)-based nanoparticle form, in oxaliplatin- and satraplatin-treated lymphocytes as surrogate cells from colorectal cancer patients and healthy volunteers. The results of DNA damage measurements by the Comet assay revealed opposite trends in bulk and nanoparticle forms of theaflavins as well as EGCG. Both the compounds in the bulk form produced statistically significant concentration-dependent reductions in DNA damage in oxaliplatin- or satraplatin-treated lymphocytes. In contrast when used in the nanoparticle form both theaflavins and EGCG, although initially causing a reduction, produced a concentration-dependent statistically significant increase in DNA damage in the lymphocytes. These observations support the notion that theaflavins and EGCG act as both antioxidants and pro-oxidants, depending on the form in which they are administered under the conditions of investigation.
Keynote Forum
University of Aberdeen, United Kingdom
Time : 09:50-10:15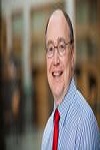 Biography:
Gary Macfarlane has been Professor of Epidemiology at The University of Aberdeen since 2005 and previously held the same post at The University of Manchester from 1999. He trained in Statistics/ Computing Science and then Medicine at The University of Glasgow before undertaking his PhD at The University of Bristol. He worked at the Division of Epidemiology and Biostatistics at the European Institute of Oncology in Milan 1991-1995 before leading a programme of chronic pain research at the Arthritis Research UK Epidemiology Unit at the University of Manchester. He leads the Epidemiology group at the University of Aberdeen which has programmes of research in Rheumatic and Musculoskeletal Diseases (RMD), Reproductive Health and Ageing. The RMD programme focuses on: musculoskeletal pain (including fibromyalgia), rheumatic fatigue and axial sponyloarthropathy. It has current funding of ~£4m, it runs the British Society of Rheumatology Biologics Register in Ankylosing Spondylitis (BSRBR-AS) and is part of the Arthritis Research UK/Medical Research Council Centre for Musculoskeletal Health and Work (with University of Southampton). Professor Macfarlane is a Chartered Statistician of the Royal Statistical Society as well as a Fellow of the Faculty of Public Health Medicine.
Abstract:
Background: Observational studies have shown an association between alcohol consumption and the reporting of chronic musculoskeletal pain reporting. A "J" shaped curve is observed whereby risk is highest in non-drinkers and heavy drinkers. These patterns may arise through failure to account for changes in drinking due to ill health. This study investigated associations in those with stable patterns of alcohol consumption from a large population study. Methods: UK Biobank recruited approximately a half million persons 40-69 year-old people across Great Britain. Participants answered health/lifestyle questions by touch screen at assessment centres. Questions included pain at regional sites or 'all-over' in last month, and whether pain was chronic (i.e. had lasted at least 3 months). Alcohol questions were frequency/amount, previous drinking if non-drinkers, consumption change in 10 years, and reasons for stopping/reducing consumption. Participants were classed as: 'no change in alcohol consumption' or 'stopped/reduced alcohol consumption'. Those classed 'as no change in alcohol consumption' were categorised as: non-drinkers, special occasions-only, 1-3 times/month, or units/week if at least once/week. Relative risk reduction (RRR) was calculated for reporting any chronic pain, and chronic pain all-over for each category compared to non-drinkers. RRRs were adjusted for potential confounders (age, gender, BMI, education, deprivation, social networks, loneliness, mood, and smoking ('partially-adjusted')) and self-reported health ('fully-adjusted'). Results: In those not stopping/reducing, risk of any chronic pain was lowest in drinkers particularly those drinking 10-15 units/week (compared to non-drinkers, RRR partially-adjusted 16.1%, RRR fully-adjusted 8.2% [99% CI 5.7-10.8%]). For chronic pain all-over, reductions were greater but consistent across all consumption levels in those drinking at least once a week (at 10-15 units/week, compared to non-drinkers, RRR partially-adjusted 70.6%, RRR fully-adjusted 50.4% [99% CI 38.3-60.3%]). Conclusions: Associations between alcohol consumption and reporting chronic pain remained even when focussing only on persons with stable consumption, suggesting association is not explained by persons with chronic pain reducing alcohol. Although it has been hypothesised that metabolites of alcohol may facilitate pain inhibitory pathways, residual confounding cannot be ruled out.
Track: Human Sexual Behavior and Reproductive Health
Track: Approaches to Health Security and Emergency Response
Track: From Data to Policy: Changing life style and global non-communicable diseases prevention strategies
Track: Environmental Epidemiology and The Impact on Public Health Practice