Day 1 :
Track: Approaches to Health Security and Emergency Response
Track: From Data to Policy: Changing life style and global non-communicable diseases prevention strategies
Track: Environmental Epidemiology and The Impact on Public Health Practice
Track: Recent Advances in Occupational Health
Track: Psychiatric Epidemiology
Chair
Marcos Ascensión
Spanish National Research Council (CSIC). Spain
Co-Chair
Gary J. Macfarlane
University of Aberdeen, United Kingdom
Session Introduction
University of Sydney, Australia
Time : 11:30-11:50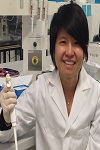 Biography:
Chia-chi Liu is a Research Fellow at the University of Sydney. She majored in Cell and Molecular Biology at Taipei Medical University, Taiwan. She obtained her second Master degree in Biotechnology at University of New South Wales; and received a PhD in Chemistry and Bio-molecular Science from Macquarie University in 2007. Her core focus is investigating the relationship between oxidative stress and the sodium pump function. Her research interests include the development of new diagnostic methods for oxidative damage of the pump; the discovery of new drugs for heart disease; and the design of novel therapeutic proteins for cancer treatment. She has been awarded an Australian National Heart Foundation Post-Doctoral Fellowship and Sydney University Research Support Fellowship; and is the inventor for an innovative Australian patent in diagnostic technology.
Abstract:
Oxidative stress plays critical roles in the pathogenesis of diabetes and heart disease. The activity of Na pump has been shown to be depressed from the membrane of erythrocyte preparations of these patients coupled with alterations in membrane protein composition. We had previously discovered that the 1 subunit of the Na pump undergoes oxidative modification by oxidative stress in vitro (1-GSS) and this mediates Na pump inhibition. This study aims to develop and validate erythrocyte 1-GSS as an oxidative stress biomarker in the premier emerging tool for prognosis of pathophysiological oxidative stress in patients with or at risk of cardiovascular disease (CVD) and diabetes. The marker is quickly and easily tested from blood using ELISA; and could be packaged and marketed as a simple kit. The e1-GSS biomarker is modified in heart attack, heart failure and diabetes, and exhibits potential to predict disease progression. With further investment, the e1-GSS biomarker could be developed initially as a versatile CVD prognosis tool for universal pre-hospital diagnostics, CVD-severity risk-stratification, and as a Companion Diagnostic (Dx) for CVD medications. Subsequently it could be adapted for diabetes.
Harvard University, USA
Time : 11:50-12:10
Biography:
Teresa Chahine completed her doctor of science degree at Harvard School of Public Health, Department of Environmental Health with an interdisciplinary concentration in gender and health. She is a research associate at the Center for Health and the Global Environment, Harvard University where she serves as the social entrepreneurship program lead. Dr. Chahine teaches Social Entreprenuership in Health and the Environment at Harvard T.H. Chan School of Public Health and Harvard University Extension School. Her new textbook "Introduction to Social Entrepreneurship" will be released by Taylor and Francis in 2016.
Abstract:
The research community has yet to fully characterize environmental health risk factors that are present in all communities and affect multiple health outcomes but cannot be described using national average statistics and risk estimates. In many cases, local data to inform risk prioritization is lacking. Although national databases and risk estimates are available for most environmental issues of concern, communities express concern that summary statistics are not enough to inform their local assessments. This raises a challenge for researchers: to synthesize information from national databases in a way that allows it to be disaggregated to elucidate patterns of high exposure and high risk in different populations and in different places. This paper provides examples from research conducted at Harvard University in collaboration with the United States Environmental Protection Agency. Implications are discussed for the role of non-governmental organizations such as community based organizations in gathering and assimilating data is likely to grow as community-based research develops in the future. Federal databases are limited to providing standardized data with often numerous restrictions. Local data collection is key, and while it is not always possible to synthesize local data at a national level due to differences in data collection measurements and techniques, it is recommended that organizations working on the ground with local communities to coordinate their efforts may have more opportunities to gather and coordinate local data at a large scale than federal agencies.
The George Institute for Global Health at Peking University Health Science Center, China
Time : 12:10-12:50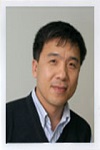 Biography:
After receiving his undergraduate and graduate training in medicine, public health, and epidemiology, Yangfeng Wu started his career as a research fellow in a US-PRC Collaborative Study of Cardiovascular and Cardiopulmonary Epidemiology at Cardiovascular Institute and Fu Wai Hospital, Chinese Academy of Medical Sciences. He has led many large scale national and international research projects and published over 200 peer-reviewed papers in Chinese and international journals. As a cardiovascular expert, Dr Wu has made valuable contributions to reducing the impact of cardiovascular disease in China, hence received many awards and honors from Chinese government, non-governmental agencies, and international academic communities.
Abstract:
Based on the knowledge that sodium intake is positively and potassium intake is negatively associated with blood pressure level, potassium enriched and sodium reduced salt substitute was developed to replace regular salt in order to lower blood pressure of the consumers through dietary approach. However, salt substitute has not been widely used in population although it has been on the market for several decades. This talk will review the evidences from randomized controlled trials on the efficacy of salt substitute in reducing blood pressure, peripheral and central, and pulse wave velocity as well as the cardiovascular mortality and total death. Data on its acceptability and possible adverse effects will also be reviewed. Besides, the talk will cover the effects of strategies that used salt substitute to reduce salt intake. Finally, suggestions will be made on potential policy implementations.
National Institute of Public Health of Slovenia, Slovenia
Time : 12:30-12:50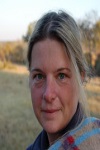 Biography:
Maja Subelj With background as a Medical Doctor and completed PhD Interdisciplinary Biomedical Doctoral Study at the University of Ljubljana I presently work as a Public Health Specialist at the National Institute of Public Health of Slovenia. I am included in the infectious diseases surveillance, response to public health threats, public health training, and hospital acquired infections control. In my present post, I build on the knowledge and experience in the communication and cooperation with general and professional public at the local, regional and national level, including publications in scientific journals.
Abstract:
Background: In January 2013, a residence for mentally disabled persons reported a suspected outbreak of influenza. We carried out an outbreak investigation to describe the outbreak and to recommend control measures. Methods: We conducted descriptive epidemiology of the outbreak; a case was a resident or staff of the residence for mentally disabled with fever (≥38◦C) and cough and/or sore throat between 25 and 29 January 2013. Specimens were tested for respiratory pathogens, including influenza viruses.Control measures were taken to contain the infection. Results: A total of 13 persons presented with influenza–like illness symptoms, the aetiology proved influenza A (H3N2) virus. Twopersons were hospitalized due to severe pneumonia. The overall attack rate was 17%. The first cases were among staff. The residents were ill at the peak of the outbreak, and among staff the presentation was more dispersed. None of the staff and only five of the residents had been vaccinated. Conclusions: Staff possibly have initiated and contributed to the maintenance of transmission. We highlight the need to comply with vaccination recommendations, especially for staff working with persons with risk factors.
Break:
Lunch Break 12:50-13:30 @ Aqua
The George Washington University, USA.
Time : 13:30-13:50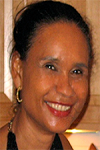 Biography:
I have worked on schistosomiasis related research since 1982 and during this period have worked on molecular aspects of the causative schistosome parasite, Schistosomamansoni, as well as the intermediate snail host, Biomphalariaglabrata. In the parasite, the focus of my research was identifying antigens of the larval schistosomula and adult worm stages for vaccine development. In the snail host, my laboratory initiated studies that successfully described genetic variations between parasite resistant and susceptible snails. These investigations led to the first publication showing heritability of markers for the schistosome refractory phenotype in B. glabrata. My lab, in collaboration with the then TIGR institute, also initiated studies that made use of cDNA libraries generated from a variety of tissues (hemocytes, hepatopancreas, albumen gland, ovotestis, cerebral ganglia) to assess differences in transcriptomic profiles between resistant and susceptible snails. Work in my lab recently led to the discovery that early stress induction culminating in the expression heat shock proteins, such as Hsp 70 and 90 in juvenile snails is a significant aspect of snail susceptibility to S. mansoni. In collaboration with Dr Joanna Bridger at Brunel University, UK we were also the first to discover spatial epigenetics in the snail host schistosome relationship. My current research interest in the Brindley lab at the George Washington University is to develop transgenesis technology in the B. glabrata embryonic (BGE) cell line, enabling us to dissect mechanisms that can be disrupted to block the parasite's development in the snail host.
Abstract:
Schistosomiasis a major Neglected Tropical Disease (NTDs) that remains difficult to control. Its recent reemergence in Corsica, France confirms its spread from Africa to higher latitudes. Freshwater snails are obligate hosts for development of asexual stages of the trematode that causes schistosomiasis in the tropics and subtropics. Lately, it has been reported that a Mass Drug (praziquantel) Administration (MDA) approach alone to control schistosomiasis has had little impact in curtailing transmission in endemic countries. Without a vaccine to prevent schistosomiasis and this realization that drugs alone will not deliver the global eradication of schistosomiasis, there is impetus for alternative methods to control schistosomiasis, focusing on blocking transmission in the snail. Towards this end, we adopted a molecular approach to identify mechanism(s) that underlie the snail/schistosome interaction. By using resistant and susceptible Biomphalaria glabrata snails infected with Schistosoma mansoni, differences in early gene expression in genetically resistant (BS90) and susceptible (NMRI) snails were investigated. Several genes were differentially expressed between the snail phenotypes. Among others, the stress genes encoding Hsp70 and Hsp 90 were significantly expressed in NMRI (susceptible) compared to the BS90 resistant snails. Intriguingly, snails that was resistant at room temperature when subjected to heat shock at 32oC for 3hours were rendered susceptible. Moreover, the Hsp90 inhibitor geldenamycin rendered susceptible NMRI snails as resistant as BS90. The implications of these data within the context of global warming and the snail vector approach to reduce schistosomiasis will be discussed.
Umm Al-Qura University, Saudi Arabia
Time : 13:50-14:10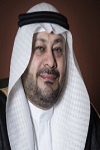 Biography:
Ahmad Mohammed Ashshi is dean, Faculty of Applied medical Sciences at Umm Al Qura University, Kingdom of Saudi Arabia.
Abstract:
Dengue is the most important mosquito-borne viral disease with an estimated 100 million infected cases and 25,000 deaths per year worldwide. It is caused by Dengue virus (DENV), which is a single-stranded RNA virus with five serotypes (DENV-1, DENV-2, DENV-3, DENV-4 and DENV-5). Transfusion safety is of paramount importance to the recipient of blood products. In recent decades, the safety of blood products with regards to the risk of HIV, HBV and HCV infections has increased dramatically; however, emerging infectious diseases still pose new threats and risks to the safety of blood products and transfusions. In this concept, a special attention has recently been paid to the significant role of blood transfusion in the transmission of DENV and/or its antibodies from asymptomatic infected blood donors to recipients. Given the absence of an approved blood screening test for DENV in Saudi Arabia and in response to the new epidemiological situation, the current study was designed to determine the seroprevalence of DENV infection and/or its antibodies among Saudi blood donors. In this study, healthy adult male Saudi blood donors, negative for HIV, HCV and HBV infections and accepted according to the KSA\'s blood donation policy, were screened for DENV-NS1 antigen and IgM and IgG anti-DENV antibodies. The results showed that among the tested donors, 1% showed positivity for DENV-NS1 antigen, 6% were positive for anti-DENV IgM antibody and 7% were positive for anti-DENV IgG antibody. This study provides the first data on seropositivity for DENV and its antibodies among Saudi Arabian blood donors and highlights the importance of establishing quantitative or molecular serological methods for screening for DENV and/or its antibodies inblood donors, so that the quality of blood transfusions is guaranteed and the endemicity of DENV is reduced.
University of Sydney Brain & Mind Research Institute, Australia
Time : 14:10-14:50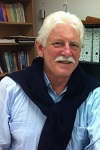 Biography:
Brian holds a BSc in Mathematics, PhD in Psychology, and MPH in Epidemiology. He has been researching psychological effects of trauma for 25 years with domestic violence victims, child sexual assault victims, and combat veterans. He conducted the first ever epidemiological study of any returned Australian veterans, and has extended this to a three-decade follow-up, with the veterans and their families. He has been a board member of the Vietnam Veterans Counselling Service over 18 years, and has taught epidemiology and statistical analysis at Sydney, Queensland and NSW Universities, and has published more than 150 papers and government reports.
Abstract:
When combat soldiers return home, they carry the legacy of combat and posttraumatic stress disorder into their post-war lives. An epidemiological cohort study of 1,000 Australian veterans of the Vietnam War has examined the associations of combat trauma exposure on the physical and mental health of the veterans and their wives and partners three decades after the war, using standardised combat assessments and WHO/CIDI psychiatric interviews. Veteran combat is strongly associated with alcohol use disorders, domestic violence, posttraumatic stress disorder, depression and other psychiatric disorders in the veterans, and with anxiety and depression, suicidality and marital dysfunction in their wives. The cohort has now included 315 veterans' adult children to examine any "ripple effects" in combatants' children. This paper will present the first findings for the association of veteran combat and PTSD on the mental health of their adult offspring, using the same standardised psychiatric interviews. Results include that veterans' depression, PTSD and combat are associated with offspring PTSD [OR (95%CI) for PTSD diagnosis = 2.25 (1.10, 4.75)]; veteran alcohol dependence is associated with offspring reports of father's interpersonal violence [OR (95%CI) = 8.30 (2.52, 27.35) and offspring PTSD [OR (95%CI) = 2.49 (1.07, 5.80), and veteran PTSD is associated with offspring substance dependence [OR (95%CI) = 2.98 (1.21, 7.34)]. The fighting currently occurring around the world may carry with it higher post-conflict public health risks of psychiatric disorders not only in the fighters but also in their families.
University of Siena, Italy
Time : 14:30-14:50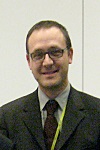 Biography:
Gabriele Messina MD Dr.Ph MSc Epidemiology graduated in 1999 at the University of Siena, in 2002 obtained the Master in Epidemiology (London School of Hygiene and Tropical Medicine) and in 2003 had the Degree of Specialist in Hygiene and Public Health at the University of Siena. From 2005 he is Research Professor of Hygiene and Public Health in the University of Siena. He published more than 90 scientific full papers.
Abstract:
Background: Medical devices, such as stethoscopes (ST), and other objects, such as computers keyboards (CK) and telephones handsets (TH) in the hospital, may represent reservoirs of bacteria, possibly determining health-care associated infections (HAIs). Aims of the study were to evaluate microbial contamination of ST, CK and TH pre/post use of a disinfecting technique (DT) and the contamination differences in 4 different units. Materials: We conducted a cross-over study, involving 4 wards of an Italian hospital. We evaluated before/after use of DT the total bacterial count (TBC) at 36°C and 22°C, and several species individually. We analysed 37 TH, 27 CK and 35 ST and compared the contamination between them and 4 hospital wards. Wilcoxon signed-rank and Mann-Whitney tests were used. Results: Before cleaning we found positive samples for Staphylococcus spp. (60% for ST, 83% for TH and 93% for CK), coliforms (43% for ST, 59% for TH and 78% for CK). We also detected some positive samples for MRSA. After DT, the CFUs decreased to zero in most comparisons. First aid ward had the highest contaminations level, while Intensive care the lowest one, with significant difference (P<0.01). CK and TH were significantly more contaminated than ST for TBC at 22°C(P=0.046) and for molds(P=0.002). Conclusion: Objects used during the exercise of clinical professions are source of bacterial contamination. Health care professionals need to be sensitized to disinfect not only stethoscopes but also many objects of common use. Some units, such as first aid, where patients' turnover is high, should adhere a stricter rules of disinfection.
WHO& French Institute for Public Health Surveillance, France
Time : 14:50-15:10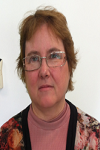 Biography:
Dr Dominique Jeannel is Head of regional office in French Institute for Public Health Surveillance at France.
Abstract:
Early February 2015, while Ebola cases decreased markedly since December 2014, the number of Ebola community deaths (ECD) in Conakry showed no decrease, although all Ebola riposte activities were deployed. A study was then conducted on ECD trends, history of contamination and disease, seeking for health care and social reaction. Trends in Ebola cases, deaths in Ebola clinics and in community, and statistics of calls to the Ebola free hotline in Conakry (N°115) were analyzed. For all ECD between 1st January and 12 February 2015, a descriptive analysis was conducted from investigation reports. The number of ECD remained stable at 5/week since week 50 2014. During the study period, the number of calls to N°115 ranged 880-1100/week, with 8% concerning ECD. Twenty seven ECD were reported, with 78% biologically confirmed and 74% with safe and dignified burials; 89% of the deceased were unidentified contacts, 78% were Conakry residents. At least 37% were infected in Conakry and 44% in areas of active transmission in low Guinea region, where reticence/hostility to Ebola control activities were reported; 49% attended unsafe funerals. The source of transmission was outside Conakry for at least 71%. Disease duration ranged 3-13 days (peak 7 days); 59% sought for health care, mainly in private medical clinics, and in national hospitals for 3. Reticence/hostility to Ebola control activities was reported in 44%. This study showed that ECD in Conakry early 2015 originated mainly from helping Ebola patients or during funeral attendance in places of active transmission in low Guinea. Gaining population cooperation appeared as a major factor for the success of Ebola control in Guinea. The high proportion of these Ebola deceased in community who sought for healthcare raised the importance of triage reinforcement in clinics and hospitals.
National University of Santiago del Estero , Argentina
Time : 15:10-15:30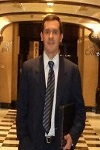 Biography:
Dr. Roberto Antonio Flores has been graduated from National University of Tucuman, Argentina as Medical Doctor, with the specialties including Internal Medicine, Social and Community Medicine and Diploma in Cardiology from the National University of Tucuman and Medical Clinic National Academy of Medicine Argentina. Later on he obtained his post-graduation from National University of Cuyo with subjects Pharmacology & Biology and then started working at The Nurses School, Faculty of Humanities, Social Sciences and Health, National University of Santiago del Estero, Argentina where he has continued his research. Presently he has been working at the Regional Hospital Dr. Ramon Carrillo, Santiago del Estero City. He has got eminent memberships in many Scientific Societies including Internal Medicine and Cardiology at the Society of Santiago del Estero, Argentina, Membership of Argentina Federation of Cardiology, Membership of Hypertension Committee of Argentina Federation of Cardiology, Membership of Inter American Society of Cardiology and Board of Epidemiology of Inter American Society of Cardiology.
Abstract:
Introduction: Traumatic injuries are the leading cause of death in the first four decades of life. It is estimated that one in four deaths from trauma corresponds to a rib injury. 70-80% of them are usually secondary to blunt and vehicular collision. Nearly two thirds are associated with other injuries, preferably head injuries, or abdominal trauma, which increases its complexity and priority both in establishing procedures and diagnostic and treatment. OBJECTIVES: 1. Characterize the population admitted to ICU Versatile and chest trauma. 2. Analyze the evolution of patients with single thoracic trauma that occurs with trauma associated. MATERIALS AND METHODS: A quantitative, descriptive, and cross-sectional. It was performed from March 2008 to December 2011 (28 months). The medical records of 149 patients admitted to Intensive Care Unit Multipurpose Adults (UTIA) with chest trauma, period analyzed. Variables analyzed: sex, age, signs of alcohol intoxication to causes different type of injury, single chest trauma or associated with other injuries, ventilation, complications, mortality. Statistical analysis: Mean and percentages as summary measures for qualitative variables. RESULTS: Of 149 patients with thoracic trauma admitted to UTIA, 25 were women (16.78%) and 124 men (83.22%) with a mean ISS average age of 29.03 and 33.46 years. Among the causes were found: vehicular collision falls and stab wounds and fire. Many cases associated with probably signs of alcohol intoxication (ethyl encouragement and rescue SNG). Pulmonary contusion accounted for 53.02% (n = 79), with a mortality rate of 48.10% (n = 38). The 95.97% (n = 143) had associated trauma (Trauma skull, abdomen, pelvis, long bones, vascular, spinal cord injuries), the highest percentage Trauma Brain Injury (TBI) in 78.52% (n = 117). The mortality of the population analyzed with Thoracic Trauma was 31.54% (n = 47), all with associated trauma (100%). TEC high impact on mortality with 72.34% (n = 34) was demonstrated. The most frequent infectious complications were directly related to the length of hospitalization. CONCLUSION: The mortality of thoracic trauma in UTIA was higher in patients with associated trauma (especially with TEC) and vehicular collision. Most were young men with signs of alcoholic intoxication income. The most common thoracic injury was pulmonary contusion. Patients with single chest trauma had a better prognosis and no deaths. Moto vehicular collision is the leading cause of death at an early age in our province so it remains of aramount importance to emphasize primary prevention measures. We consider policies to prevent and reduce trauma for this cause should focus on education, applying reasonable standards and monitoring compliance.
Break:
Networking & Refreshment Break 15:30-15:50 @ Foyer
Adhesia VZW ,Belgium
Time : 15:50-16:10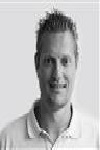 Biography:
Steven Verpaele is President at Belgian Center for Occupational Hygiene – BeCOH, Belgium
Abstract:
Welding fumes are a major domain of interests among occupational hygienist. Sampling these fumes demand great skill of the occupational hygienist, with important considerations such as the use of samplers, filters, sampling time and laboratory analysis. This study focused on the differences that may occur while sampling and analyzing welding fumes. The comparisons were done by using the Workplace Atmosphere Multisampler (WAM). The device was earlier validated for the comparison of respirable dust, but could also be validated for inhalable welding fumes (5,5% average variation) in this study. At the same time, the necessity of the use of a simplified torso for inhalable dust sampler comparisons was evaluated. The study shows that the use of a simplified torso was unnecessary to use in the selected workplace conditions (calm air conditions), since the variation between the WAM and the Torso was not more than 4,9%. Mixed Cellulose Esters filters (MCE) were used as reference filters and compared to polycarbonate (PC), polyvinylchloride (PVC) and glass fiber filters (GF). Gravimetric analysis found that the MCE filters were under sampling, compared to the PVC (y = 0.88x), the PC (y = 0.82x) and the GF (y = 0.91x), while there were no significant differences found in between the other types of filters. The IOM conductive plastic sampler was tested against the IOM stainless steel sampler, and no significant differences were found between the two types of samplers. Three different laboratories performed the analysis of manganese on the different filters by using their own in-house method. The analyzing techniques used where Inductive Coupled Plasma (ICP)-Mass Spectroscopy (MS) and Atomic Absorption Spectroscopy (AAS). For the manganese percentage in the gravimetric determined welding fume the same approach was used to compare the differences. Manganese analysis found that the MCE filters were equally sampling compared to the PVC (y = 1.02x) and the GF (1,06) and is slightly oversampling compared to the the PC (y = 1.13x). Compared with the gravimetric analysis it seems that MCE filters retain more Manganese than the other filters tested in this study.
Chettinad University, India.
Time : 16:10-16:30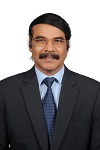 Biography:
Presently working as Director & Professor of Community medicine, Chettinad University, India, for teaching PG and UG medical students in Public Health, Epidemiology and guiding research projects. Qualified MD, DPH, DPM, MBBS, under TN Medical University. Consultancy and Research work with UNICEF (IMNCI), AIIMS, Delhi. Consultancy and Health Management services for DANIDA (RCH), WORLD BANK (ICDS III project), also worked as Addl. Director of Public Health, Consultant and Technical Advisor for AIDS control programs. Published research articles in various national and International Journals. Member of INCLEN and Honorable Secretary for INDIA CLINICAL EPIDEMIOLOGIAL NETWORK, Member of Indian Public Health Association.
Abstract:
The Global emergence and reemergence of viral infections and new cycles of pandemics necessitated the global health surveillance so important and have received unprecedented recognition. This article proposes, "An Integrated Comprehensive Global Surveillance Strategy "to address the issues and challenges of Global Health by strengthening Surveillance system at multistage levels from local to Global. 1) Up gradation of International Health Regulations, WHO's eHealth systems, smart phone technology, Global Outbreak Alert and Response Network and Research are becoming essential internationally. 2) At Regional level, the neighboring countries which are organizing surveillance worldwide at their source, to control cross-border outbreaks, need to be expanded to nearby countries and linked toWHO. 3) At the national level, the critical gaps in the implementation of IDSR guidelines to be revised and reshaped for the collection, dissemination, and interventions, for epidemic response. The immunization programs, drug resistance surveillance, Research are also to be integrated with global surveillance. 4) At the State/local level, Integrating Epidemiological networks, the Private practitioners networks, Govt. surveillance Networks, cross border surveillance networks, Eco-health, Veterinary public health surveillance network and the data related to screening of travelers, mortality, climate, lab are needed for Research . 5) Capacity building in field epidemiology, assessing social determinants, host, vector, pathogen interactions and mapping of disease hot spots are required to predict, prevent and control the global level outbreaks. Diversity and complexity of global health, creating an integrated infrastructure of Surveillance and Research are biggest challenges, but WHO, developed nations, donor agencies support needed to overcome this. Key words: Integrated Global surveillance, Strategy for Global Health, Epidemiological approach to viral Infections.
University of Glasgow, UK
Time : 16:30-16:50
Biography:
Donald M Lyall is a Research Associate in Epidemiology at the Institute for Lifelong Health and Wellbeing, University of Glasgow. He completed his PhD at the University of Edinburgh, supervised by Prof. Ian Deary, Prof. David Porteous, and Prof. Joanna Wardlaw, and has previously worked as a Postdoctoral Research Fellow in cognitive neuroscience at the National Institute on Aging, NIH, Baltimore USA, and as an Assistant Clinical Psychologist at NHS Greater Glasgow and Clyde. His main research interests are in Epidemiology, Dementia, Neuroscience and Psychiatric disorders.
Abstract:
Background: Low birth weight has been inconsistently associated with risk of developing affective disorders, including major depressive disorder (MDD). To date, studies investigating possible associations between birth weight and bipolar disorder (BD), or personality traits known to predispose to affective disorders - such as neuroticism - have not been conducted in large cohorts. In the UK Biobank cohort, we assessed whether low or very-low birth weight (1,500 g-2,490 g and <1,500 g, respectively) were associated with higher neuroticism scores in middle age, and/or lifetime history of either MDD or BD. Methods: We controlled for possible confounding factors including year of birth, gender, maternal smoking and depression, ethnicity, socioeconomic status, and also potentially mediating physical disorders such as hypertension, in 83,545 participants with relevant data. Results: Referent to normal birth weight, very-low/low birth weight were associated with higher neuroticism scores (b range = 0.21-0.31 inventory points), increased MDD in unadjusted and adjusted analyses (relative risk ratio range = 1.05 to 1.32), and BD (relative risk ratio range = 1.10 to 1.74). The associations between birth weight category and MDD were partially mediated by higher neuroticism. Conclusion: Low/very-low birth weight was significantly associated with neuroticism, MDD and BD in adulthood, with evidence of a dose effect across low and very-low birth weight. These findings suggest that intra-uterine programming may play a role in lifetime vulnerability to affective disorders.
Pontificia Universidad Javeriana, Colombia
Time : 16:50-17:10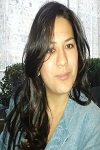 Biography:
Sandra Agudelo is a Health information system Manager and has a Master in Epidemiology from Universidad de Antioquia in Colombia. She is proffesor of Health information systems and Managerial Epidemiology in Pontificia Universidad Javeriana, Bogotá. She has published several papers in reputed journals and has been serving as member of the editorial board of Gerencia y Políticas de Salud Journal in her country.
Abstract:
Diagnosis Related Groups (DRGs) are a electronic patient classification system that allows hospital homogenize the product to compare the performance of specialists care, reduce the variability of medical practice, improve clinical management and make transparent the payment system. DRGs are used in many countries and would be useful for the Colombian Health system. However, attempts to introduce DRGs in Colombia were unsuccessful. Only eight of fifty high complexity hospitals have DRGs, which makes it an innovation. The existing literature is abundant in the use of DRGs, but is scarce on the reasons for accepting or rejecting DRGs in hospitals. The aim of our study was to explore the determinants for non-implementation of DRGs in hospitals in Colombia. We use a qualitative case study approach to analyze the perceptions of the directors of six hospitals with and without DRGs in Bogota. The theory of diffusion of innovation was the theoretical basis of the interview applied. It was found that the directors had similar perceptions of the determinants. Although DRGs are perceived as positive, obstacles to implement it were found in two levels: organizational (threats to physician autonomy, culture of non conflict, poor diagnostic coding and emphasis on processes rather than results) and institutional (imperfect health market, negotiation between insurers and providers based on procedures not on diagnoses and finally lack of public policies pro DRGs). It was concluded that unless there is a public policy that leverages the issue, the possibility of DRGs in Colombia is not in the near future. Los Grupos Relacionados de Diagnóstico (GRD) son un sistema de clasificación de pacientes que permite homogeneizar el producto hospitalario para comparar el desempeño de los especialistas, reducir la variabilidad de la práctica médica, mejorar la gestión clínica y hacer transparente el sistema de pagos. Los GRD se utilizan en muchos países y serían útiles para el Sistema General de Seguridad Social en Salud de Colombia. Sin embargo, los intentos de introducir GRD en Colombia fueron infructuosos. Solo ocho de cincuenta hospitales de alta complejidad tienen GRD, que los convierte una innovación para el país. La teoría de difusión de innovación sugiere que la adopción de una innovación depende de sus atributos: ventaja, compatibilidad, complejidad, capacidad de prueba y observabilidad. La literatura existente, abundante en cuanto al uso de los GRD, es escasa sobre los motivos para aceptar o rechazar GRD en hospitales. El objetivo de nuestro estudio fue explorar los determinantes para la no implementación de los GRD en hospitales en Colombia. Enfoque cualitativo de estudio de casos, para analizar las percepciones de los directores de seis hospitales con y sin GRD en Bogotá. La teoría de difusión de la innovación fue el fundamento teórico de la entrevista aplicada. Se encontró que los directores tuvieron percepciones similares frente a los determinantes. Aunque los GRD se percibieron como positivos, se encontraron obstáculos para implementarlos a nivel organizacional (amenaza a la autonomía del médico, cultura del no conflicto, mala codificación diagnóstica y énfasis en procesos en vez de resultados) e institucional (competencia imperfecta en salud, negociación entre aseguradoras y proveedores basada en procedimientos no en diagnósticos y finalmente, falta de políticas públicas pro GRD). Estos hallazgos son únicos en su tipo en el mundo, debido a la particularidad del sistema de salud colombiano. Se concluyó que a no ser que haya una política pública que apalanque el tema, la posibilidad de GRD en Colombia no se ve en el futuro cercano.