Day 3 :
Keynote Forum
Michigan StateUniversity, USA
Time : 10:00-10:25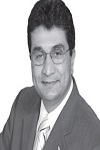 Biography:
Dr. Reza Nassiri is Associate Dean of Global Health; Director of Institute of International Health; Professor of Clinical Pharmacology, Professor of Family and Community Medicine, and lecturer in Global Health, Infectious Diseases and Tropical Medicine at Michigan State University College of Osteopathic Medicine. His research interests focuses on Clinical Pharmacology of HIV/AIDS & TB, prevention and control of infectious diseases, neglected tropical diseases, community health, global health, and socio-ethical determinants of health. Prof. Nassiri works on international public health issues and has expertise in global health education, research, policy and governance. He has made contributions in various fields of medical sciences including clinical investigation and health education. One the basis of his extensive experience and expertise in HIV/AIDS and TB, he developed Clinical Research Programs in Brazil, South Africa, Haiti, Dominican Republic and Mexico. The core foci of such programs are socio-cultural, bio-ethical determinant of HIV/AIDS and TB prevention, control and intervention.
Abstract:
Chikungunya fever (CF) is an emerging mosquito-borne viral disease caused by an alphavirus, Chikungunya virus (CHIKV). The disease is transmitted predominantly by Aedesaegypti and Aedesalbopictus mosquitoes, the same species involved in the transmission of dengue. The most common symptoms of Chikungunya virus infection are fever, arthralgia, backache, and headache. Outbreaks have occurred in countries in Africa, Asia, Europe, and the Indian and Pacific Oceans. The socioeconomic factors and public health inadequacies facilitate rapid spread of this viral infection. CHIKV has expanded its geographical range producing new outbreaks including the Caribbean region, and therefore, the Dominican Republic.In December 2013, the Pan American Health Organization issued a warning about indigenous cases of CHIK in Saint Martin,therefore the Ministry of Public Health (MPH) from the Dominican Republic (Pimentel, 2014)released an epidemiological alert in conjunction with the National Plan for Preparedness and Response to CHIK, on January 2014. In February 2014, notifications ofcases with febrile syndrome at the Paniagua Maria Hospital in the municipality of San Gregorio de Nigua, province of San Cristobal, indicated a sustained prevalence. After ruling out other infectious diseases such as dengue, malaria, measles and rubella, the outbreak of CHIKV was then confirmed bythe Center for Disease Control and Prevention (CDC) on April 3rd, 2014.The main commercial port in the country, located in Haina, is supposed to have been the gateway to the virus.The MPH activated the Interagency Committee on Health Surveillance, created the Vice Ministry of Public Health's Situation Room, where a group of health professionals was assigned to coordinate and assess needs and actions to respond to the epidemic, composed of six working groups: epidemiology, health services, strategic communication, planning and logistics, fast response and vector control. Among the first actions taken, was the development of the Clinical Management Guide for CHIKV (MPH, 2014) and its national distribution among health care networks.In addition, community forums and meetings with provincial and regional hospitals were organized to inform of the epidemic, prevention activities and the need to eliminate mosquito breeding sites, using larvicides in water storage tanks in homes. The General Direction of Epidemiology (DIGEPI) elaborated instruments of recollection and notification of cases and outbreaks, which were presented in a meeting with the National Epidemiology Network. The volume of cases (DIGEPI, 2014) of CHIKV overwhelmed the health services, at all levels, increasing the total health costs during the 9 months of its prevalence, affecting 524,297 cases with six mortality registered. The incubation period was from 2-6 days with clinical symptoms usually appearing 4–7 days post-infection, which included rash, pain in the lower back, joint pain (with or without the presence of swelling), and vomiting, nausea, headaches, chills and fevers. As a complication, rheumatoid arthritis-like symptoms persisted for months. Due to a lack of vaccine and specific medication for the CHIKV, the support care of symptoms was recommended such as taking plenty of fluid, having bed rest, IV fluid in case of dehydration and medications for fever and pain. In conclusion, CF is an emerging vector-borne disease of high public health significance in Dominican Republic. Vector-borne diseases management, control and prevention should include cross-sectoral solutions involving all stakeholders. The One Health approach can greatly enhance communication and collaboration among the stakeholders to control and prevent CF.
Keynote Forum
Shanghai Institute of Planned Parenthood Research, China.
Time : 10:25-10:50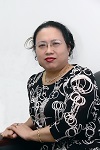 Biography:
Junqing Wu has completed her Ph.D at the age of 45 years from Fudan University. She is the director of Dept. of Epidemiology and Social Science on Reproductive Health, Shanghai Institute of Planned Parenthood Research. She has published more than 200 papers in reputed journals and serving as tutor of Ph.D student of Fudan University.
Abstract:
In order to understand sexual behavior among migrant population in three chinese cities, and to explore its influencing factors. A multi-stage cluster sampling were carried out to select subjects from three cities,including Beijing,Shanghai and Chengdu. Then they would be interviewed by trained investigators with structured questionnaires. 6304 migrants were included in this Investigation, and 4069 migrants had reported first sexual behavior. The oldest of first sexual behavior was 42 years old, the youngest was 12, and the average was 22. About sexual subject, spouse was 74.32%, romantic partner was 23.37%, casual or commercial sex partners were 1.59%, 0.24% respectively. 13.74% was more than one sexual partner. There were differences in the number of sexual partners among migrants from different cities, with different gender, age, marital status, educational background, family monthly income per capita, household categories, the year of working outside, the number of regions they had worked, the main mode of living in current residence, and the number of children. Logistic regression analysis showed that unmarried male migrants from Shanghai, worked in service and entertainment venues, with non-agricultural household, with no child, had lower sexual partners. The study showed that there were unmarried sexual behavior and multiple sexual partners among migrants in three cities. Specific sexual concept education should be carried out, and advocating safe sex, so as to improve the level of migrants' reproductive health.
Track: Global Disease Surveillance and Statistical Models
Track: Approaches to Health Security and Emergency Response
Track: From Data to Policy: Changing life style and global non-communicable diseases prevention strategies
Chair
Homayoon Farzadegan
Johns Hopkins Bloomberg School of Public Health, USA
Co-Chair
Robin R. Ganzert
American Humane Association, USA
Session Introduction
King Saud bin Abdulaziz University for Health Sciences, Saudi Arabia
Time : 10:50-11:10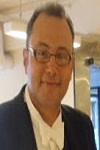 Biography:
Ashraf El-Metwally is a medical doctor with a PhD in Epidemiology and Biostatistics (University of Tampere, Finland). He joined the College of Public health and Health Informatics in August 201, while holding an honorary lecturer position at the department of Public Health- University of Aberdeen in the UK. His research interests are in the epidemiology of pain, musculoskeletal disorders and rheumatic diseases, with 15 published research papers and reports in international peer-reviewed journals. His international awards include the Young Investigator Award from the British Society of Rheumatology (2006), First Prize for The Best Submitted Paper and Presentation from the British Pain Society (2007).
Abstract:
Dengue fever (DF) is the most serious mosquito-borne viral disease worldwide. It is an acute febrile illness caused by AedesAegypti mosquito bite. It is endemic in some cities of Saudi Arabia such as Jeddah and Makkah. A computer-based literature search was conducted using relevant keywords to retrieve studies conducted in Saudi Arabia pertaining to DF. Forty-five articles were identified initially. After screening for exclusion and retrieving full texts, a total of ten articles were used for this review. Four studies were cross-sectional and three found a sero-prevalence ranging from 31.7% to 56.9% either among clinically suspected cases or among patients visiting hospital for other reason. Evidence extracted from risk factors and distribution studies showed that young males are commonly affected. Fever, vomiting, thrombocytopenia and leucopoenia were the common features of the three studies related to clinical presentation of DF. One cross-sectional study about educational program of DF showed a positive family history of DF, having literate mothers, and students' age ≥17 were the predictors of high knowledge score. However, paucity of population-based studies limits generalisability of such evidence. Future studies in Saudi Arabia should focus upon extending DF on other cities in the Kingdom and more population based epidemiological studies are needed for estimating the true burden and incidence of dengue in Saudi population, as currently there are few epidemiological studies about dengue and are only limited to sero-prevalence among clinically suspected cases and among hospital based patients.
Center of Global Consciousness, Canada
Time : 11:10-11:30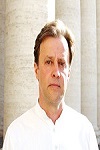 Biography:
Kevin Galalae is Founder of Center of Global Consciousness, Leader of Human Rights Party of Canada, and Chairman of Protect Your Child, in Ontario, Canada.
Abstract:
Covert depopulation methods carried out in the name of medicine and religion for more than a millennium have undermined the genetic and intellectual endowment of the human species and have led to moral and cultural degeneration. Monasticism, the bubonic plague, the Inquisition, the Crusades, the Counter-reformation and the 1918 Spanish flu pandemic constitute a virtually uninterrupted social and scientific effort to prevent Christendom from outgrowing its food supply. With the creation of the World Health Organization (WHO) in 1948, medicine became the central agent of covert depopulation and epidemiology its primary tool.
Break:
Networking & Refreshment Break 11:30-11:50 @ Foyer
Director of Public Health & Preventive Medicine, India
Time : 11:50-12:10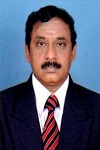 Biography:
Parasuraman Basker had been awarded Doctoral degree in zoology from Annamalai University. Following it he was Research Associative in ICAR and UGC research projects on Carabids and mosquito cytogenetic in the University of Agricultural Sciences, Bangalore and Bangalore University. Subsequently, he got through Tamil Nadu public Health service by TNPSC in 1995. Since then he has been working as Senior Entomologist in the Department of public Health and Preventive medicine which comprises prevention and control of vector borne diseases. Experiences gained from his field activities had been shared in national and international conferences and published in the leading scientific journals. To show his consistency in research, his 33 Research Abstracts were presented in 8 International and 25 National Conferences in Abroad (Canada, Malaysia, Morocco and Singapore) and in India.
Abstract:
To understand the behavior of dengue viruses with the outcome of entomological and Laboratory surveillance in Cuddalore (Latitude 110 75'N ; 790 75' E), Nagapattinam (Latitude 100 46';Longitudue 790 50'E) and Thirunelveli (Latitude 80 42'N; Longitude 770 42' E) during the dengue outbreaks, this study had been undertaken. It has been used for reconfirming the facts of epidemiological, clinical and laboratory diagnosis and ultimately to use them for forecasting the dengue as well as to justify the impact of intervention measures. Data on the presence of Aedes larvae in human dwellings have been taken to compute the indices namely, House Index (HI), Container index (CI) and the Breteau Index (BI). It was observed that these indices were able to halt the outbreaks when HI <2-3% and BI <20 arrived. Standard procedures have been followed for NS1 and Ig-M ELISA for the confirmation of dengue. Incubation of dengue viruses in human was ascertained as 4-14 days, structural protein NS1 has been identified as a tool for early diagnosis of dengue cases in a place and it is so as able to implement all interventions. Besides, it has also been helped to search hidden habitats of Aedes when dengue cases have not been declined when the indices had been as HI <5% and BI <20. Based on the observation on stopping dengue outbreak, it was learnt that neighborhood areas of out broken villages around 400m should have permissible larval indices <5% HI and BI 20.Heterogeneous serovars lead to DHF and DSS are reconfirmed in the field as DEN-1 and DEN-3 viruses were circulating in Thirunelveli outbreak with the help of RT-PCR. Thus, the facts on clinical, epidemiological, entomological and laboratory surveillance have not been deviated from the observation arrived earlier.
Pontificia Universidad Javeriana, Colombia
Time : 12:10-12:30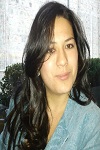 Biography:
Sandra Agudelo is a Health information system Manager and has a Master in Epidemiology from Universidad de Antioquia in Colombia. She is proffesor of Health information systems and Managerial Epidemiology in Pontificia Universidad Javeriana, Bogotá. She has published several papers in reputed journals and has been serving as member of the editorial board of Gerencia y Políticas de Salud Journal in her country.
Abstract:
Directing health systems requires quality information. The basis for the management of health services are medical diagnostics. Proper and accurate coding is essential for the Colombian health system. In Colombia, whether the hospital has electronic or manual medical records, health professionals encode diagnoses without receiving training on how to do it, but by learning empirically and reproducing information biases where they learn. For this, we are working on the design and implementation of a mobile tool (app) called (CODIFICO) to develop skills in diagnoses coding by playful strategies (gamification). So students of health careers learn to codify diagnoses of diseases not by memory but by associations and pathological themed trees. So that, regardless of the type of medical records system, health professionals can, through learning and fun way, encode properly the diagnostics and this reflects in: better use of time dedicated to care, better health risk management, and at the macro system, accurate diagnosis needed to provide efective health services. It has been identified that implementation of teaching strategies through technological tools such as m-health enhance learning; this is the technical assumption of this project. We will use a methodology before-after evaluation of the quality metrics in the register of medical diagnosis and analysis of usability of the app. It is expected that by their playful nature, the app can be offered free regardless of language, in the smartphones online stores.
National Institute for Communicable Diseases/NICD, South Africa
Time : 12:30-12:50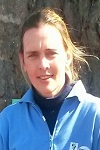 Biography:
Veerle Msimang is a bio-engineer, from Ghent University with a Master of Science in Veterinary Epidemiology and Public Health, from University of London Royal Veterinary College. She has worked on a number of animal production development and disease research projects in Singapore, South Africa, Ecuador and Madagascar. She is now epidemiologist for the Centre for Emerging and Zoonotic Diseases of the National Institute for Communicable Diseases in Johannesburg, South Africa, which she joined since 2007. She has authored and contributed to various publications in infectious disease epidemiology and is a growing expert in the epidemiology of zoonotic and vector-borne diseases.
Abstract:
The National Institute for Communicable Diseases has implemented support to fighting the West Africa\'s 2014-2015 Ebola epidemic and to preventing virus introduction within RSA. The NICD is the only institute to operate positive-pressure-suit-biosafety-level-4 facility in Africa. Thirty-seven people amongst which 24 returning citizens and 5 immigrated or med-evacuated foreigners from RSA's borders or health-care-facilities and 8 patients with samples sent by African countries to RSA were tested for EV infection. Sixteen people had been in countries with intense local EVD transmission (9 in Sierra Leone, 5 in Liberia, 2 in Guinea), four from countries with reported localised transmission i.e. Nigeria (3), or reported case(s) i.e. Senegal (1), nine from DRC that experienced unrelated EVD outbreak in August 2014; five patients with travel history in African countries with no reported EVD and three with travel unknown. Eight people had travelled to West Africa or DRC (1) for health or laboratory related work purpose. Half of the samples were submitted in Oct. and Dec.-Jan. following months of peak EVD activity in West Africa, in Sept-Oct. and Nov.-Dec. No more patients have been tested since March 2015 following the marked decrease of outbreak. No cases of EVD have been confirmed in the RSA or neighbouring African countries. Ten patients were however confirmed with malaria, three with dengue, one with parvovirus infection and two Nigerian patients had sickle cell anaemia, a common hereditary condition in the Nigerian population. Nine of the investigated cases of which two malaria were known to be fatal.
National University of Santiago del Estero, Argentina
Time : 12:50-13:10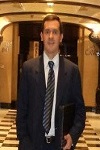 Biography:
Dr. Roberto Antonio Flores has been graduated from National University of Tucuman, Argentina as Medical Doctor, with the specialties including Internal Medicine, Social and Community Medicine and Diploma in Cardiology from the National University of Tucuman and Medical Clinic National Academy of Medicine Argentina. Later on he obtained his post-graduation from National University of Cuyo with subjects Pharmacology & Biology and then started working at The Nurses School, Faculty of Humanities, Social Sciences and Health, National University of Santiago del Estero, Argentina where he has continued his research. Presently he has been working at the Regional Hospital Dr. Ramon Carrillo, Santiago del Estero City. He has got eminent memberships in many Scientific Societies including Internal Medicine and Cardiology at the Society of Santiago del Estero, Argentina, Membership of Argentina Federation of Cardiology, Membership of Hypertension Committee of Argentina Federation of Cardiology, Membership of Inter American Society of Cardiology and Board of Epidemiology of Inter American Society of Cardiology.
Abstract:
Purpose: The aim of this work was to obtain further information regarding patients with high blood pressure, and see how the presence of some risk factors for cardiovascular disease, impact on the blood pressure values of those hypertensive patients at the National University Community Santiago del Estero. Objectives: General: Perform the control and monitoring of the hypertensive population and investigate the presence of some risk factors for cardiovascular disease. Specific: +) Describe the hypertensive population of the university community of the National University of Santiago del Estero. +) Demonstrate the presence of some risk factors for cardiovascular disease, such as obesity, sedentary lifestyle, smoking, impacts on blood pressure values in the hypertensive population of the university community of the National University of Santiago del Estero. Development: This is a quantitative, descriptive and transversal work, which began in the month of December 2008, registering tension blood pressure and control of risk factors and changes in the Primary Care Unit of health. The variables studied were age, sex, obesity, sedentary lifestyle, smoking. At baseline they were suggested to patients who undertake walks at least 30 minutes a day, to continue with low-salt diet and hipolipídic. Result: The total number of consultations was 4286, 1 time per month for the five years of the study. 4286 controls blood pressure and weight were recorded, and were questioned about smoking and physical activity. The average blood pressure values at baseline was 150/90 mmHg, the end was 135/80 mm Hg in 40% of hypertensive patients. According to age: 20-29: 06, from 30-39: 22, from 40-49: 07, from 50-59: 11, 60- 69: 18, from 70-79: 01, of 80-89 01, with a total of 66 hypertensive, these figures were at baseline. They ended 62 patients, 2 men retired, died 2 men. According to sex: Men: 41, 62.12% of the total population. Women: 25, 37.87% of the total population. Number of obese: 57, representing 86.36% of the sample at baseline. At the end of 26 reduced weight, physical activity by scheduled and low-sodium diet and hipolipídic. Number of sedentary 66, which represents 100% of the total sample, at baseline, at the end of 26 performed physical activities scheduled. Number of smokers: 18, representing 27.27% of the total sample, at baseline. They finished 17th, one died, just 2 aimed to reduce the number of daily cigarettes. It was recorded that 01 Cardiometabolic Syndrome patient suffers. Are 04 patients with type 2 diabetes A patient suffering from hyperthyroidism, 01 patients presented acute myocardial infarction with subsequent stenting and pacemaker 01 suffer from osteoarthritis and osteoporosis. Only 40% of hypertensive patients comply with treatment usually. Conclusions: I was able to show that when hypertensive patients are physically active and lose weight, is achieved reducing blood pressure. Smoking is a habit toxic indicating considerable psychological dependence for the sufferer, so patients are suggested psychological consultations and controls to help overcome this addiction.
Hamadan University of Medical Sciences, Iran
Time : 13:10-13:30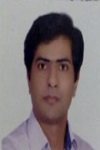 Biography:
Jalal Poorolajal is Associate Professor of Epidemiology at Department of Epidemiology & Biostatistics, School of Public Health in Hamadan University of Medical Sciences, Iran.
Abstract:
Background: Several epidemiological studies have investigated the association between body mass index (BMI) and endometrial cancer in recent years. This up-to-date meta-analysis was conducted to obtain an overall effect estimate based on current evidence. Study design: A meta-analysis was conducted until March 2015. Methods: Major electronic databases including PubMed, Web of Science, and Scopus were searched. The reference lists and related scientific conference databases were searched for additional data. Cohort and case-control studies addressing the association between BMI and endometrial cancer were included. The exposure of interest was overweight and obesity. The outcome of interest was endometrial cancer of any type confirmed pathologically. The effect measure of choice was rate ratio (RR) for cohort studies and odds ratio (OR) for case-control studies. The random effect model was reported. Results: Of 6241 retrieved references, 40 studies were included in the meta-analysis including 20 prospective cohort studies and 20 case-control studies involving 32,281,242 participants. The results of both cohort and case-control studies showed a significant association. Based on random effect model, compared to normal weight people, the estimated RR and OR of endometrial cancer was 1.34 (95% CI: 1.20, 1.48) and 1.43 (95% CI: 1.30, 1.56) for the overweight and 2.54 (95% CI: 2.27, 2.81) and 3.33 (95% CI: 2.87, 3.79) for the obese, respectively. Conclusions: The results of this meta-analysis indicated that BMI is strongly associated with an increased risk of endometrial cancer. Further investigations are required to expect the pathophysiology of the endometrial cancer caused by overweight and obesity.
French Institute for Public Health Surveillance, France
Time : 13:30-13:50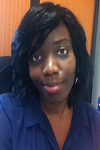 Biography:
Luce Yemadje-Menudier has completed her PhD from Limoges University in France. Her first research area was epidemiology of neurologic diseases in West Africa. She decided to move on epidemiology of intervention at the French Institute of Public health and Surveillance in regional office in Orleans. Her responsibilities include surveillance of Legionella disease. She is also interested in the health inequalities and their links on morbidity/mortality.
Abstract:
Reducing health disparities is a major public health issue. This paper proposes methods on the deprivation index research and spatial analyses, to address health inequalities. The purpose of this study was to analyze mortality data from 2002 to 2010 by major causes of death in Centre-Val de Loire (CVL) region, France, there spatial variations at district level and the links between mortality and deprivation indexes. Deprivation indexes were built from socio-demographic factors and from medical and social care provision factors. Association between the observed mortality and social deprivation indexes were then analyzed. Comparative mortality rate were used for regional and departmental analyses. Standardized mortality ratios were used for district analyses. Regional comparative mortality rate in CVL region is higher than nationwide rate in France. Men's comparative mortalities rates are higher than women's (p-value <0.0001). Mortality excess was mainly identified in south-east of region Centre (SMR> 1.30). Major causes of deaths show marked spatial differences. For example, cancer mortality is high among men in the south-eastern. Mortality excess is found for tumors associated with alcohol/tobacco consumption or more generally for diseases related to alcohol/tobacco in the south-eastern part of the CVL region. The mortality excess for tumors observed in the south-east region does not affect hormone-dependent cancers. The link between socio-demographic index and mortality was significant (p-value <0.0001) for both overall mortality and mortality by tumor. This study highlights the link between territorial and social inequalities in health and mortality. Furthermore it raises questions regarding the role of environment and individual behavior