Day 2 :
Keynote Forum
National University of Santiago del Estero | Argentina
Time : 09:40-10:20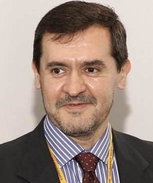 Biography:
Introduction: The intention of this work was to obtain information referred to patients suffering from arterial hypertension, and the impact of programmed physical activity, in the hypertensive patients of the Day Center for Older Adults.
Objectives:
General: Describe the hypertensive population and inquire about physical activity and its impact on blood pressure figures.
Specific: +) Describe the hypertensive population of the Day Center for Older Adults "Virgen del Valle" of the City of Santiago del Estero, Argentina. +) inquire about the physical activity programmed in said Center.
Material and Method: The present is a quantitative, descriptive and transversal work that began in March of the year 2017, recording the blood pressure of those who attend Day Center for Older Adults. The variables studied were age, sex, physical activity.
Result: 4622 blood pressure controls were recorded, 1 time per day from Monday to Friday to 20 patients, 60% of them maintain blood pressure figures within the limit of normal.
According to age: from 50 - 59: 11, from 60-69: 18, from 70 - 79: 01, with a total of 20 hypertensive patients.
According to sex: Men: 11, 55% of the total population. Women: 09, 45% of the total population.
Physical activity: all those who attend the Center, perform daily physical activities programmed according to age, which represents 100% of the total sample. Such activities consist of outdoor walks, for 30 minutes (Tuesday and Thursday), folk dance lessons for 120 minutes (Monday, Wednesday and Friday), Tai-Chi classes for 60 minutes (Thursdays), yoga classes during 60 minutes (on Tuesdays).
Miscellaneous: Diabetic patients are 05 in totals, 01 have Type 1 Diabetes; 04 have Type 2 Diabetes, of which 02 are Women and 03 Men. Those who suffer from osteoarthritis are 05 in total, 04 are women and 01 Man. Those who suffer with COPD are in total 03, 2 are Women, and 01 Man. The number of patients with Heart Failure: there are 02 in total, both being Men. In all cases, these patients receive the specific pharmacological treatment for each of their ailments.
Conclusions: programmed physical activity has a positive impact on hypertensive patients since it enhances the pharmacological action of the drugs used in antihypertensive treatment. The figures tension remains within the range of normality, 60% of patients in the upper limit. Therefore, the control and individual and community monitoring of patients is suggested, and physical activity promoted.
Abstract:
Roberto Antonio Flores has been graduated from National University of Tucuman, Argentina as medical doctor, with the specialties including Internal medicine, social and community medicine and Diploma in Cardiology from the National University of Tucuman and Medical Clinic National Academy of Medicine Argentina. Later on he obtained his post-graduation from National University of Cuyo with subjects pharmacology & biology and then started working at The Nurses School, Faculty of Humanities, Social Sciences and Health, National University of Santiago del Estero, Argentina where he has continued his research. Presently he has been working at the Regional Hospital Dr. Ramon Carrillo, Santiago del Estero City. He has got eminent memberships in many Scientific Societies including Internal Medicine and Cardiology at the Society of Santiago del Estero, Argentina. Membership of Argentina Federation of Cardiology, Membership of Hypertension Committee of Argentina Federation of Cardiology, Membership of Inter American Society of Cardiology and Board of Epidemiology of Inter American Society of Cardiology
Keynote Forum
University of Florence | Italy
Time : 10:20-11:00

Biography:
Cristina Stasi graduated in Medicine and Surgery at the Catholic University of "Sacred Heart" in Rome in the year 2001. In 2006 she specialized in Gastroenterology at the University of Pisa. From 2006 to 2009 she took part in clinical research projects at the "Careggi" University Hospital in Florence. At the same time she improved her
knowledge in Study Design, Management of Clinical Research Project, Statistics, Epidemiology. In 2013 she received her PhD in Experimental and Clinical Medicine from the University of Florence. Currently, she is collaborating with the Regional Health Agency of Tuscany and with the Department of Clinical and Experimental Medicine, University of Florence on clinical research projects on chronic hepatitis. In 2017 she obtained the National Scientific Qualification to function as Associate Professor of Gastroenterology in Italian Universities. She has published more than 50 papers in reputed international journals and she is serving as an editorial board member of some peer-reviewed journals.
Abstract:
The hepatitis C virus (HCV) infection transmission has changed considerably, reflecting both the evolution of medicine, with the discovery of HCV in 1989, and the health and social changes. Parenteral exposure is the main way of HCV transmission. After 1989, the introduction of antibody screening tests among blood donors has reduced the rate of post-transfusion hepatitis. Currently, in many countries, routine blood donor screening by nucleic acid amplification testing for the presence of HCV-RNA has been introduced. The HCV prevalence in drug users exceeds 80% in some countries. Moreover, the HCV infection is common in the Baby Boomers. As recommended by Centers for Disease Control and Prevention, given the high prevalence of HCV infection in these patients, it is conceivable that an anti-HCV screening, with subsequent detection of HCV-RNA in positive anti-HCV subjects, could be offered to people born between the years of 1946 and 1964 to greatly reduce the HCV infection in the world by anti-viral treatment. Moreover, the HCV screening could be offered to people most at risk for HCV infection such as those had blood transfusions, blood products, or organ donations before the 90s, prisoners, health care workers, drug users, infants born to HCV-infected mothers. Furthermore, it is necessary to remember the hundreds of thousands of people in the developing world who have very limited access to HCV diagnostics
and treatment.
Keynote Forum
Memorial University of Newfoundland | Canada
Time : 11:20-12:00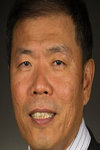 Biography:
Colorectal cancer (CRC) is a major health problem of increasing significance in Canada with estimated 22,000 new cases and 9,000
deaths in 2010. Descriptive epidemiological study suggests significant variations of CRC incidence rates across Canada with the
highest incidence and average rates in Newfoundland and Labrador (NL) and Ontario (ON), respectively. Research to date suggests that
CRC is a result of complex interactions between genetic-environmental factors and diet has long been regarded as the most important environmental factor. Life styles and diet have long been regarded as important environmental factors, which are believed to be responsible for about 80% of all CRC cases. With the support from the Canadian Institute of Health Research (CIHR), in 2001 a multidisciplinary team two Canadian provinces (NL and ON) launched a comprehensive research project involving more than 4,000 CRC cases and controls. Epidemiological research is a major component of this project. The team has made many important scientific discoveries in the past 10 years including: Identifying new genes and modifiable life styles factors, examining gene-environment interactions, evaluating clinical outcomes, and assessing psycho-social impact on patients and their families. In this presentation, the author will focus on epidemiological research findings by the accomplished by multidisciplinary to date including:
1. Briefly discuss of the epidemiology of CRC in Canada
2. Describe the large the large population based study and associated methodological issues.
3. Highlight major discoveries in epidemiological study achieved by this team so far.
4. Possible future studies and collaborations.
Abstract:
Wang received his MD (1983) and MSc (1986) in Epidemiology from Tianjin Medical University and obtained his PhD in Epidemiology (2003) from the Dalla Lana School of Public Health Sciences, University of Toronto. His research interests include: Cancer epidemiology, arthritis and disability, immigrants health and quality of life, health surveys and epidemiological modeling. Among many recognitions, he received the Arthritis Society and CIHR join fellowship Award, distinguished visiting professor award from Tianjin Government, and Science and Chinese National Technology Achievement Award (as a co-recipient). He is the principal investigator of a colorectal cancer epidemiology project, which is part of a larger CIHR team grant involving more than 40 investigators across Canada. He is a reviewer for a number of funding agencies and academic journals; he has published more than 80 articles in peer reviewed scientific journals. Currently he is a Professor at the Memorial University of Newfoundland and distinguished visiting professor at Tianjin Medical University. Prior to his tenure at the Memorial University of Newfoundland, he was an assistant professor at University of Toronto and Scientific Associate at University Health Network in Toronto.